CAPITAL COM SV INVESTMENTS LTD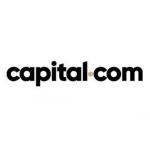 Company Info
Our story goes back to 2016. It's all started with the idea of creating an innovative trading app. The idea resonated so much with us that we soon became a team. As it usually happens, first we were small, but our goals were big. We were working, prototyping, designing, developing, making mistakes, fixing them, polishing and approving. Eventually, fueled by our spirit and passion, the app went live.
Today, Capital.com is a group of people that think alike. We are backed by the best team, the best solutions, and the best technologies. We cut our teeth on finance, and our goal is to inspire our users to do the same.
We believe that the smartest of products start with the smartest of people. We are very lucky to have a team that rocks. We are savvy, creative and we know markets to the bone.
---
Available Jobs
01/12/2017
We are looking for a native or fluent Polish speaker to join our team of Client Administration Department in order...
---
27/11/2017
Capital.com, a Fin-Tech start-up, is looking for a Head of Customer Support to join our Cyprus team. In this role,...
---