FRENCH,ITALIAN, GERMAN, DANISH, HUNGARIAN, POLISH, CZECH, SPANISH, PORTUGUESE RETENTON OFFICERS
Ref.
1023
Limassol
Posted on 09/05/2017
Overview:
Trade Finance is in our DNA. For more than 10 years, XTrade offers around-the-clock support and deliver world-class solutions to Clients. Our sophisticated, web-based and Mobile App trading management platforms, allowing clients to manage trade activities from purchase order to payment. XTrade providing anytime/anywhere access, creating visibility, speeding the cycle and reducing costs, all while streamlining the trade process. XTrade complies with international regulatory standards and operates in Europe via XTrade Europe Ltd (ex. XFR Financial Ltd.), which is authorised and regulated by the Cyprus Securities and Exchange Commission with license number 108/10. XTrade is subject to the relevant regulatory requirements as per the Markets in Financial Instruments Directive (MiFID)
Type of Employment: Full Time
MAIN DUTIES AND RESPONSIBILITIES:
• responsible for the communication with the existing clients and presenting the Company's services.
• responsible for the communication with the new clients and presenting the Company's services.
• CANDIDATE PROFILE:
o University or any postgraduate degree in any field will be an advantage;
o Strong Computer skills;
o Previous experience in a similar role may be preferred;
o Fluency in ONE OR MORE OF THE MENTIONED LANGUAGES and English language is essential;
o Ability to work well in a fast-paced environment and under pressure;
o Strong communication skills;
ADDITIONAL INFORMATION:
o As a well-established, progressive company we are committed to attracting and retaining individuals by offering an excellent benefits package that includes a wide range of core and voluntary benefits (medical care & catering service (Lunch).
o XTrade is an equal opportunities employer and promotes diversity in employment. Successful candidates will be selected solely on their ability to carry out the duties of the position.
Company:
XTrade Europe Ltd
Address:
Vasileos Konstantinou 140,
Contact Person:
Ms. Marianna Shiamtani
1st & 2nd Floor, Tofias Building
Email: hrcy@xtrade.com
Postcode:
3080
Website:
www.xtrade.eu
Country:
Cyprus
| | |
| --- | --- |
| Persons Required: | 10 |
| Salary Type: | Negotiable |
| Employer Hours: | Full-Time |
| Overall: | Permanent |
Apply Now (Send Your CV) Send Email to Employer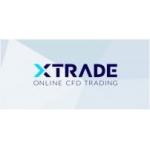 Contact Person
Ms. Marianna Shiamtani
Email: mariannas@xtrade.com
Phone: 25333661
Fax: 25333067
Website: www.xtrade.com