QA Automation Engineer
Ref.
1271
Limassol
Posted on 24/11/2017
We are looking for an experienced automation engineer to be a member of the development team helping to build the automation framework for our webapps.
You will have the opportunity to solve challenging technical problems using the latest technologies and creating high integrity, scalable and testable code. Moreover, you will also have the opportunity to interact with world-renowned customers by provide technical support.
Responsibilities:
• Design automated test cases
• Create and execute unit tests arising from functional and non-functional application requirements
• Create analysis reports and communicate results to other teams
• Communicating with internal and external clients
• Creating and updating manuals and documentation, Wikis
• Fundamental link between development team and support team
Skills and Qualifications:
• Understanding of cross-browser compatibility issues and ways to work around them
• Understanding of code versioning tools (i.e. GIT, SVN)
• Basic Linux Administrative Skills
• Basic understanding of web markup, including HTML5, CSS3
• Basic understanding of server-side CSS pre-processing platforms, such as LESS and SASS
• Understanding of client-side scripting and JavaScript frameworks, including jQuery and Bootstrap
• Experience building and using monitoring tools
• Experience using Ticketing Systems
• High level of English language knowledge
• Ability to represent end-user viewpoint when communicating with development teams
• Initiative, work under crisis, multitasking
• Team player
• Experience working in Agile scrum
Desirable Skills:
• Networking Skills
• Sys Admin related experience
• Python knowledge
• Spanish language
| | |
| --- | --- |
| Persons Required: | 1 |
| Salary Type: | Negotiable |
| Employer Hours: | Full-Time |
| Overall: | Permanent |
Apply Now (Send Your CV) Send Email to Employer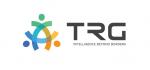 Contact Person
Email: careers@trgint.com
Website: www.trgint.com