Corporate Administrator
Ref.
1450
Posted on 13/06/2018
Job Description
• Direct communication with clients from various countries including Greece, Russia, Belarus and others.
• Execution of daily tasks such as incorporating companies, liaise with local and foreign banks for opening, operating and closing of bank accounts in Cyprus and other jurisdictions.
• Preparing resolutions and minutes of directors and shareholders meetings, assisting with changes in the Company's Memorandum and Articles, preparing and submitting of Annual Returns, preparing Powers of Attorney, and drafting and reviewing corporate documents and agreements
• Maintain registers of the company as required under the provisions of the Companies Law and update records in company's computer systems and databases.
• Assist clients in meeting trust and company compliance requirements with the CySEC and other regulatory bodies.
• Ensure that all the necessary changes that need to be made with the Registrar of Companies are made on time, and that all Certificates are updated and kept in file.
• Ensure compliance with service standards, company policies and procedures, agreed operational, and control processes.
• Prepare application forms for the Cyprus Registrar of Companies.
• Liaise with Authorities including Registrar of companies, Tax, VAT department etc.
• Arrange for the execution of incorporations, re-domiciliation's, change of service providers, liquidations etc.
• Ensure client details are accurately recorded and appropriate documentation in place.
• Comply with KYC requirements and keep records in the database.
• Performing other administrative duties on request.
Apply Now (Send Your CV) Send Email to Employer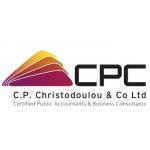 Contact Person
Katia Elia
Email: jobs@cpcaccountants.com
Fax: +357 25 250482
Website: www.cpcaccountants.com