Multimedia Designer (Nicosia, Cyprus)
Ref.
1487
Nicosia
Posted on 14/09/2018
3CX is looking for an experienced and highly creative Multimedia Designer. If you are enthusiastic, enjoy being creative and designing is your thing then you might just be the person for the job.
About the 3CX team
3CX's Marketing team is a high-paced department which manages all the communications and visuals that eventually reach our users. Design elements vary from print to web and video and are targeted at helping our 100,000 customers around the world better understand the benefits of using 3CX as well as our 10,000 global channel partners to help them sell 3CX.
About the Job:
Produce a wide range of graphics: social media assets, digital flyers, animated GIFs, video and print materials, data visualizations, infographics, web banners, email graphics, as well as merchandise graphics while maintaining brand consistency.
Use business goals and brand strategy to design paid social advertisements and display ads that drive customer acquisition and engagement.
Understand and engage in the company and product.
Proactively push brand limits with design concepts and strategy.
Create compelling layouts through excellent use of typography, color and photography that reflect the brand in guidelines, sales materials, web and email design.
Manage the creative workflow of all campaigns. Develop tools and processes to continuously improve efficiency and quality.
Work directly with the Marketing Manager.
Communicate design concepts with clear reasoning behind proposed solutions.
Ability to monitor, manage and execute on a variety of tasks and efforts at different stages of discovery, and execution; handle large request queue; and deliver in a fast-paced, deadline driven, and ever-changing environment.
Help evolve our communication design language, systems and guidelines and constantly ideate new ideas to push the brands visuals forward.
Execute and produce design communications for diverse media (print, web, video) with a focus on the craft of design.
About the Applicant:
Minimum 2 years of professional experience working in web design, graphic design, motion graphics, digital development, advertising, brand design, or relevant job history.
Strong attention to detail and highly developed organizational skills including the ability to prioritize tasks and meet deadlines.
Advanced proficiency with design and prototyping tools such as Photoshop, Illustrator and InDesign.
Experience with a video editing tool.
Manage day-to-day production and project list.
Receptive to critique, feedback, and open communication.
Strong design, verbal, organizational and time management skills.
Excellent problem-solving and organizational skills, and a strong aptitude for creativity on-the-fly.
Flexibility to both work independently and collaboratively within a team.
WordPress and HTML knowledge and experience will be considered an advantage
How to Apply:
Send your CV along with a cover letter explaining why you'd be perfect for this role to jobs@3cx.com. We'd love to see some examples of your work too, so send some along with your resume.
Important: State the position you are applying for in the subject line of your email, if you fail to do so your application will be disregarded. Only successful candidates will be contacted.
Apply Now (Send Your CV) Send Email to Employer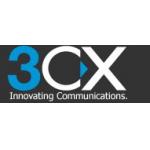 Contact Person
Cristina Portasa
Email: marketing@3cx.com
Phone: 22444032
Fax: 22444033
Website: www.3cx.com