Product Manager Integrations (Nicosia, Cyprus)
Ref.
1509
Nicosia
Posted on 30/10/2018
You have a development background and are organized, focused and a communicator. You will be tasked with coordinating third party product integrations with 3CX – working in tandem with our developers as well as companies of the likes of Microsoft, Amazon, SAP and Salesforce.
Besides designing and coordinating the integrations you will also document and communicate the new integrations and features to our user base worldwide. This will involve user guides, blog posts and even videos.
You will need people skills, communication abilities and have an excellent command of English.
About the 3CX Team
The successful candidate will be a part of our Product Development team and would take on tasks that would contribute to 3CX's continued growth in the Unified Communications/PBX market. Our product is targeted at medium and large enterprises and is currently used by 250,000 customers around the world. Working at our new 3CX Headquarters in Nicosia you will form a part of a young and vibrant team and enjoy many benefits such as free access to the company's swimming pool and gym.
About the Job
Manage a team of developers developing CRM integrations for 3CX.
Document product requirements, user scenarios and problem statements.
Liaise with CRM companies for smooth integration.
Define product success metrics and analyze product performance.
Understand what our competitors do.
Write technical blog posts, guides.
Create product demo videos.
Liaise with other Product Managers to ensure an integrated customer experience.
About the Applicant
2+ years software or web development experience at a technology company.
Experience writing concise and complete product documentation.
Strong problem-solving capabilities.
Excellent communication, negotiation, and interpersonal skills.
Comfortable in a fast-paced, creative, innovative technology environment.
Analytical thinker.
Excellent leadership skills and team player.
Excellent time management skills.
University degree in a relevant field.
How to Apply:
Send your CV along with a cover letter explaining why are you interested in this role to jobs@3cx.com. State the position you are applying for in the subject line of your email, if you fail to do so your application will be disregarded.
Note that only successful candidates will be contacted.
Apply Now (Send Your CV) Send Email to Employer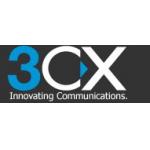 Contact Person
Cristina Portasa
Email: marketing@3cx.com
Phone: 22060790
Fax: 22444033
Website: www.3cx.com